One of the famous age-old dyeing techniques creating a name on the fashion front is IKAT. It is a method of coloring the fabric using resist dyeing. After modernization, the technique has evolved as it has been adapted and evolved by many designers. Earlier, a few colors were available but now there are a plethora of colors available in intricate designs and patterns. Ikat is restricted to women only, you can see various designers using ikat fabric for men's wear also. The undying love for ikat makes you crave it more and more.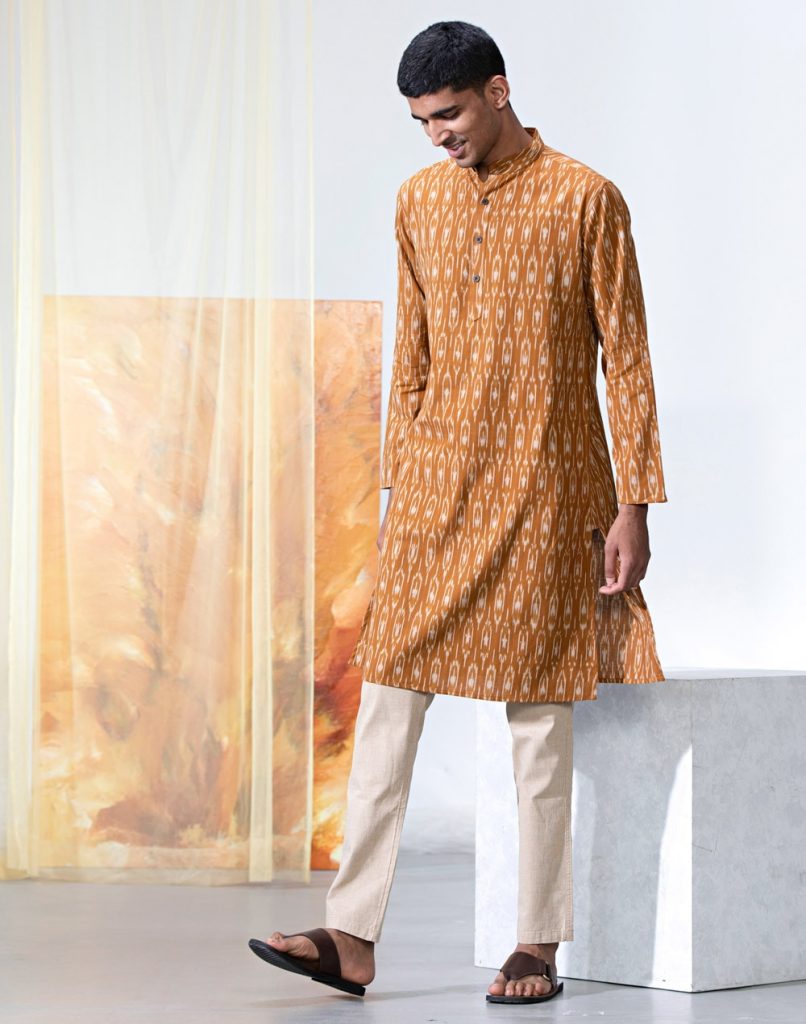 Every artist uses his own unique way of resist dyeing. Organizing the threads into bundles, they are dipped in dye according to the pattern that has to be created on the fabric. Before the yarn is woven into the fabric, a pattern is created on it. Every ikat print that is woven has a different and intriguing appearance with a noteworthy pattern. All the categories in men's clothing have been enriched with such prints, thereby keeping alive one of our oldest art of creating ikat designs. Our blog will look at how the traditional art of Ikat has been adapted into men's clothing and accessories.
SHIRTS and T-SHIRTS:
Looking at the collections of various designers, Indigo is the season's choice even for men's apparel. Although you will find light pastel shades in the collections of Ralph Lauren and J. Crew. The shirt collection can be a versatile addition to formal as well as casual wear. If you just love solid colors, add a patch to your front pocket and play with the designs a little bit. That's your charismatic factor, my friend. You can find an unrepeated animal-print ikat design shirt in Tommy Ton's designs. In fact, Ralph Lauren has created funky ikat printed T-shirts in some quirky shades like purple. In India, you can find your favorite ikat shirt in a distinctive design with Indian Peacock without burning a hole in your pocket.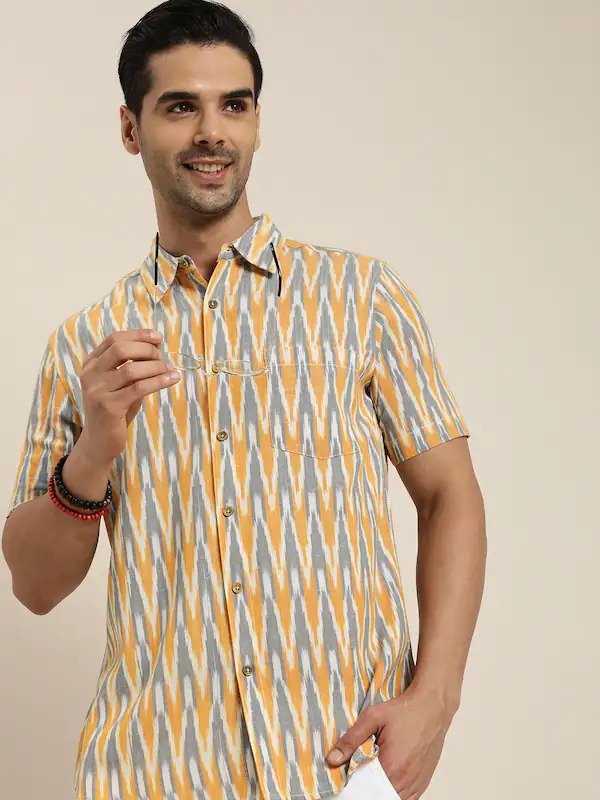 IKAT JACKETS:
Just like a woman's best friend is her diamonds, for a man it's a classic piece of a jacket. As you know there are very limited options for working males. Adding an ikat printed coat or a Nehru jacket can add an oomph to their styling. Ikat jackets are vibrant, bright, and comfortable, making your casual look cool. You can upgrade your summer look with ikat jackets that too with sophistication. Rajesh Pratap Singh's collection at Lakme fashion week in spring/Summer 2012 showcased a beautiful collection of men Ikat's patterns like a graceful red jacket. Wear Nehru collars, pocket edges, bright buttons, and extended necklines for a striking look. You can do wonders with Ikat if you just style it right.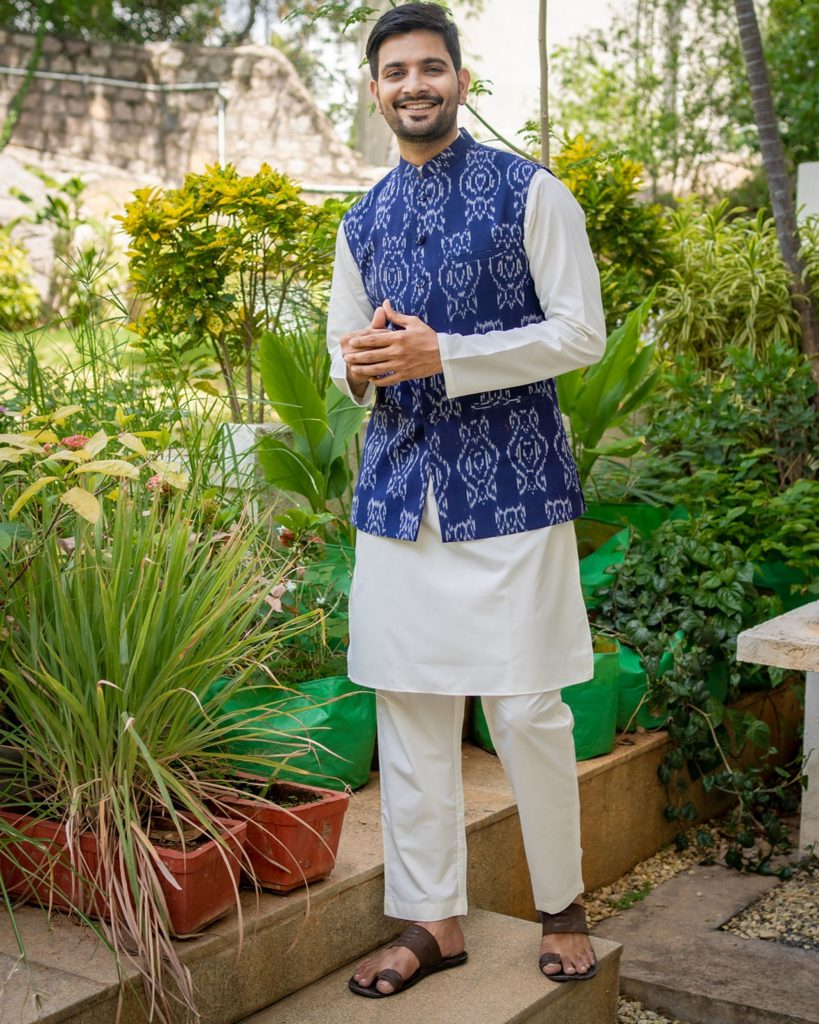 IKAT SHOES:
One of the favorite add-ons to your casual look is printed ikat mojaris or sneakers. If you are opting for lighter and plain clothes, the ikat shoes can elevate your look within seconds. Also, it looks royal and elegant. One can find global brands like Nike having a special ikat collection of Shoes. Big brands like Ralph Lauren and t&f have separate shoe lines with only ikat patterns.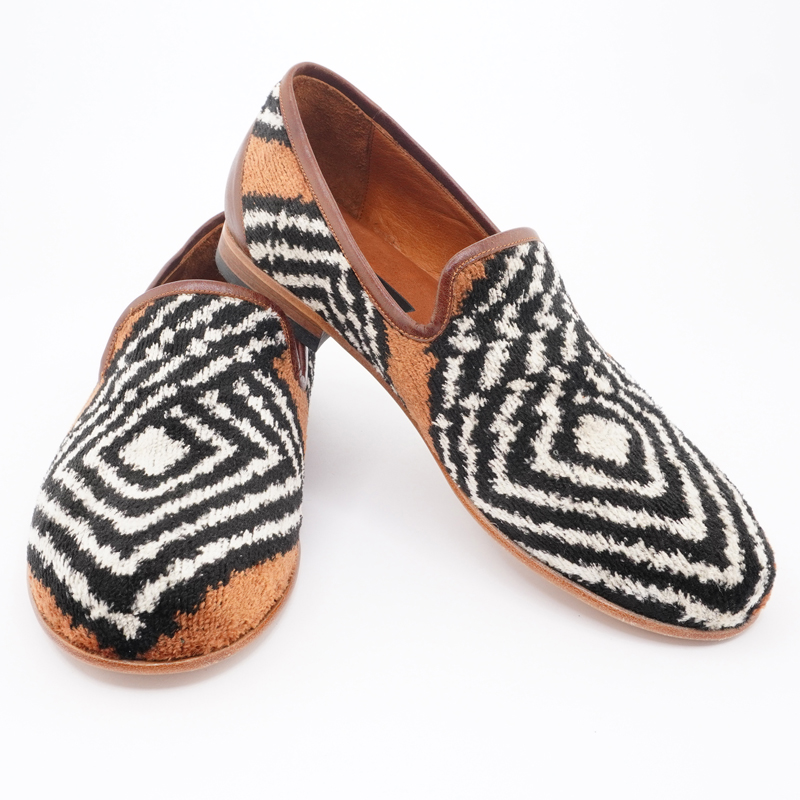 IKAT ACCESSORIES:
Adding some fun and frolic to your parties, there are various accessories available like a bow tie, ties, caps, pocket squares, hats, socks, etc with vivid colours and patterns. If you love experimenting, ditch the simple black and brown wallets and go for the ikat printed wallets having a subtle geometric design. Also, you can add an ikat theme for your kid's party.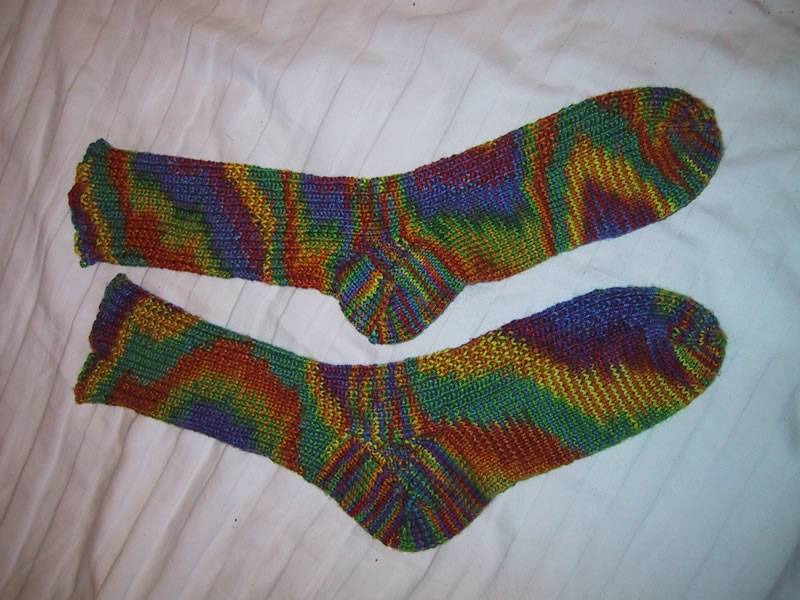 Leave behind those boring everyday designs and indulge yourself in the beauty of this traditional art. If you are someone who can try out different styles, then you have come to the right place. The house of FabCouture offers you a wide variety of this resourceful fabric and the colors and designs will win your heart. You can buy indigenous fabric at an affordable price. See you soon. Happy shopping!