As the perils to our planet increase by the day, it has become abundantly clear that we need to change the way we live. In addition, one of the most important places to start is in the way we eat. That is why eco-friendly restaurants are popping up all over the world with restaurant software. These restaurants are committed to using sustainable ingredients, reducing waste, and promoting environmentally friendly practices. Moreover, they are not just doing it for show.
They truly believe that by making these changes, they can make a difference. Not only for the planet but for future generations as well. Of course, running an eco-friendly restaurant is not without its challenges. However, a little creativity, some innovative thinking, and employing the best restaurant management system are making it possible. After all, we all have a responsibility to save our planet. In addition, there is no time to waste.
What Exactly Is The Eco-Friendly Restaurant?
According to several market studies, nearly 2/3 of today's restaurant patrons are eager to spend extra money with a company that employs environmentally friendly techniques. Thus, there is a growing demand for green technology in eateries.
For starters, if you cater to a restaurant with eco-friendly characteristics, you will expand your consumer base significantly. By implementing strategies to address environmental problems in the restaurant industry, you can help the establishment reduce its carbon footprint and, in turn, save money by conserving resources.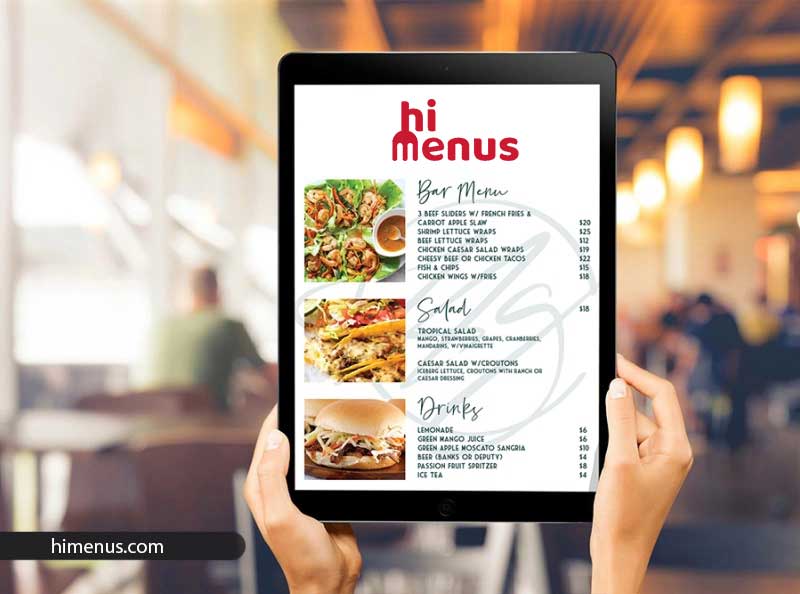 Here are the 5 best techniques to operate an eco-friendly restaurant:
1. Food Waste Reduction and Management
People love eating out. In fact, according to the National Restaurant Association, we do it about 50 times per year on average. However, as our appetite for dining out has grown, so has the amount of food waste generated by restaurants. In fact, the NRA estimates that restaurants generate nearly 9 billion pounds of food waste each year.
There are a number of ways that restaurant owners can reduce and manage their food waste, making their business more eco-friendly in the process. One way is to implement portion control. This means only preparing and serving the amount of food that each customer is likely to eat. This can reduce both food waste and costs. Another way is to manage all the inventory, and digital menu records on your restaurant management system. Another way to reduce food waste is to donate leftover food to local shelters or food banks. This not only helps those in need but also prevents edible food from ending up in landfills.
2. Concentration on Energy Efficiency
Research says more than 75% of hotels affect the environment directly through excessive energy consumption. Hence, installing energy-efficient technologies can be one of the radical steps for green restaurants, said Matt Frauenshuh, who joined his family's Dairy Queen franchises in 2006 when the group comprised only seven stores across the country. Over the course of fifteen years, he would expand their holdings to 240 franchises and become the largest Dairy Queen franchise in the world. The family business, Fourteen Foods, continues to grow and thrive under his leadership as CEO. He is also the Principal of Frauenshuh Inc., which was founded in 2002.
3. Purchase Equipment for Water Conservation
Water conservation is just another crucial step taken by an eco-friendly restaurant because it protects one of Mother Nature's most valuable resources. What can you do to improve water efficiency and support the preservation of our planet's water supply?
Replace the faucets in the kitchen and bathroom with low-flow models
To heat water, think about installing solar thermal panels
Install toilets with dual flush handles or high-efficiency toilets that consume less water per flush
Instead of offering bottled water, consider installing an indoor filtration system
Install a rainwater collection system and think about utilizing it again
4. Serve Guests Organic Food
You can gain recognition as a restaurant that values the environment by serving organic cuisine. However, there is a slight twist in the tale, eating organic food does not equate to being sustainable. You must therefore consider alternative strategies for balancing the act:
Consumers, who also view it as the most environmentally friendly option, prefer local food. So serving such cuisine will have amazing results.
Think about using minimum packaging when serving meals. Use recyclable packaging for goods in the future.
If you have a reputation for serving seafood, do some research on sustainable seafood options and provide your guests with such dishes.
5. Use Environmentally Friendly and Sustainable Decor
Restaurant sustainability trends encourage the adoption of environmentally friendly and sustainable decor. Both indoors and out, you can concentrate on implementing eco-friendly decor. Include plantations both inside and outside and update these images on your application or site with hotel and restaurant management software. The most eco-friendly decoration concept, if you have enough room, is to start a garden right outside your restaurant. If not, consider using flowerpots to adorn the exterior of your restaurant. Create a green dining space or develop concepts for a green cafeteria. How?
Buy locally crafted furniture made of bamboo or quickly renewable wood (FSC-certified wood). Avoid using tablecloths and napkins and instead, use linens or recyclable paper products. Make use of reusable cups to spread eco-consciousness.