Escape room: Do you know what makes a good escape room? Let's find it out through this article. A good Escape Game, aka Escape Room, must have a unique theme and captivating storyline. There is a whole process involved in designing an Escape Room. Creating it is all about how you can bring excitement to a player. Before designing the games, you must first understand the audience and always consider your players so you can modify the game to suit their needs and expectations with the game.
Designing an Escape Room/Mystery room as well as virtual escape rooms all are exciting and challenging at the same time. There are many requirements for creating a good escape room game. Your Escape Room needs to be detailed and eye-catching. It takes months of planning to build a space for people to enjoy. Here are some tips on designing Escape Room Games like Breakout Escape room games:
1. First, create your theme.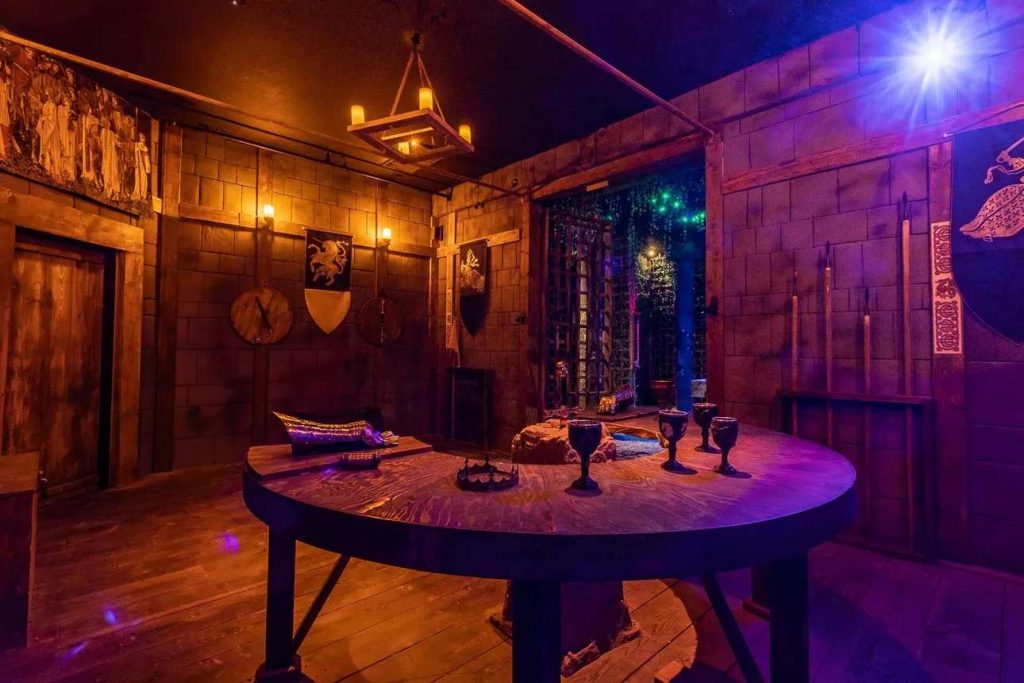 Source:https://cdn.escaperoom.com/uploads/styles/featured/How-to-design-an-escape-room-xzeBMoTOI-lg_1x.webp
The theme we choose for our Escape Game is central because it sets a vibe that makes the game more interesting. You could select a horror theme, an alien planet, an abandoned jailhouse, an old library, or any mystery theme; anything that works well and matches the mood you want to create. Choose items or props that fit into the music you've created and place them accordingly.
The game should be challenging, fun, and unique, so you must pay attention to the music. You can choose a suitable theme by considering audience preference, location, budget, and competition.
2. Storyline part
Now that your theme is decided, let's come to the Storyline part. The story is the foundation on which your game is built. A strong story is the main element of an Escape Game. It just adds a layer to your theme. Every designer uses the narrative hook of storytelling to motivate curiosity. Write scenarios for your Escape Room and break them into different stages.
Players love variety. Story elevates players' imagination and brings them into designs that you have created. Story should be breathtaking and players should be relate.
3. Series of puzzles
Source: https://breakout.in/
Create a series of puzzles, and they should have a confirmed answer. And to solve those puzzles or riddles, players will need clues. Puzzles and their clues should be linked, which means the correlations between them should make sense. This is a universal concept that levels in the game range from beginner to intermediate to expert. A puzzle should only take 3 or 4 minutes to complete. If solving the puzzles takes a lot of time in the game, then it will drop the fun level.
A mystery is designed to keep the players moving forward and rarely sends them back to where they started. And to keep them moving, make sure you put enough clues around the room while designing.
Conclusion
Every designer has a strategy. But don't forget the ultimate goal is to create fun challenges. Make sure that everything is logically connected. Decorate the room with high-quality materials to fit 100 percent in the theme. Buying expensive items will pay off. Create step-by-step guidelines on how players should play and what they are prohibited from doing. This will help them to solve the puzzles. The game's storyline should be thoughtful so players can understand the mission.
Ensure that everyone is safe and feels involved throughout. You have to think outside the box and find your way to stand out from the crowd. Designing an escape room game in itself is an experience. Learn through the experience as it leads to more creativity and increases the sense of self-esteem in a person.