Love for makeup is never ending. We love to experiment and try new things that make us look beautiful. There are different types of makeup products that help us change our look. These are high street makeup products, designer makeup products and high-end makeup products. Beauty does not have to be expensive, even affordable beauty is worth it if the quality is good. However, with so many cheap brand makeup products (cheap brand makeup Uk) that it becomes nearly impossible to find brands that are of low-cost and are high in quality, hence, we have gathered some of the best makeup brands that are budget friendly and worth buying in 2022.
Best Cheap Makeup Brands
Morphe Eyeshadow Palette:
Morphe is an online makeup brand that has cheap pricing yet the quality of their products is incredible. All their beauty and personal care products are richly pigmented. One of the most popular products of the brand is its palette of eyeshadows. Out of all brands Morphe's eyeshadow palettes are the most smooth and pigmented. It is low in price yet has more than high-end brands.
Revolution Loose Baking Powder:
The brand has laid its foundation on the principles of inclusivity and affordability. The brand delivers a diverse range of affordable products for the people of all genders and locations. One of the best of all Revolution beauty products is its loose baking powder. It is finely-milled that is used inefficiently in locking up makeup in place. It balances the skin tone and maintains a smooth and poreless complexion. The product is cruelty free.
Elf Poreless Putty Primer:
ELF is an American cosmetic brand that includes bath and skin care products along with mineral based makeup products. All their products are of high quality, and are highly affordable. With advancement in the formation of their products they are technologically highly advanced too as they have revamped their website according to customer needs. Its Poreless Putty Primer is infused with squalene to provide grip to the applied makeup and protect the skin from moisture loss. The primer helps in hiding all the imperfection.
NYX Professional Soft Matte Lip Cream:
NYX is another American cosmetic brand which is a subsidiary of L'Oréal. It is a certified cruelty free brand that offers a wide range of vegan products. Their soft matte lipsticks when applied instantly dries down to matte but does not feel dry. The product is long lasting and does not crumble and stay pigmented all day.
Maybelline Fit Me Matte & Poreless Foundation:
Maybelline is number one global cosmetic brand which is available worldwide. All their products are formulated with on trend expertise that are innovative, accessible and effortless for every woman. It's light- weight fit me pore less foundation has always been talk of the town. The product gives a matte effect on the skin and minimises pores leaving the natural finish.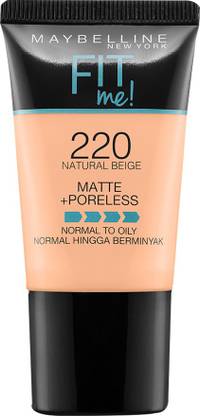 Colour Pop Super Shock Shadow:
The brand is known to provide the best shock shadows around the globe.
Barry M Cosmetics Nail Paints:
One of the most popular British brand Barry M cosmetics is known to manufacture cruelty free and on-trend cosmetics. The cheap Barry M makeup is of high quality and is mostly loved by those who love punk culture. They produce cosmetics with Bold, vivid, fearless colours. Nail paints are brand's USB. It has a unique collection of nail paints that has shade for everyone and every occasion.
Fragrance Cosmetic Perfumes is known to provide best quality cheap cosmetics and designer fragrances. All their products are high in quality. Explore all their products online without moving out of the house and choose all the products that fits in or are suitable to your skin.