If your website is not using live chat support yet, you may be interested in adding it as a feature. A live chat support service is a great way to increase customer satisfaction. But before you do, you should consider the cost, implementation, and monitoring factors. This article will help you make an informed decision. And once you have decided, you can begin implementing your new live chat service. After all, it's only natural to want to keep your website as user-friendly as possible.
Benefits
Providing live chat support service on your website is a powerful way to increase customer satisfaction. Chat customers are more satisfied with your product or service than phone calls. Live chat also reduces the risk of page bounce. Live chat support also increases revenue by providing extended reporting and supervision features. A recent Forrester study found that 44% of consumers value live chat support on their websites. Besides, it's important to note that chatters are more likely to buy products and services online than those who call.
Live chat solutions are simple and inexpensive to implement. Unlike phone support, live chat agents can engage in multiple conversations at the same time. In addition, they are more efficient than a salesperson who must interact with customers one-on-one. Live chat agents can serve as salesmen on your website, answering questions and gathering information. Each new chat session is a new lead, increasing sales. In addition, a live chat support service provides valuable information to sales teams, reducing their overall workload.
Cost
Implementing live chat software is an excellent option if your company needs to improve its customer support or boost revenue. While it may seem a high-cost option, live chat is much more cost-effective than phone support. Phone support requires a customer to take the time and effort to reach a representative, find the company's phone number, and navigate a menu to get a person. A live chat operator can offer a more personalized approach.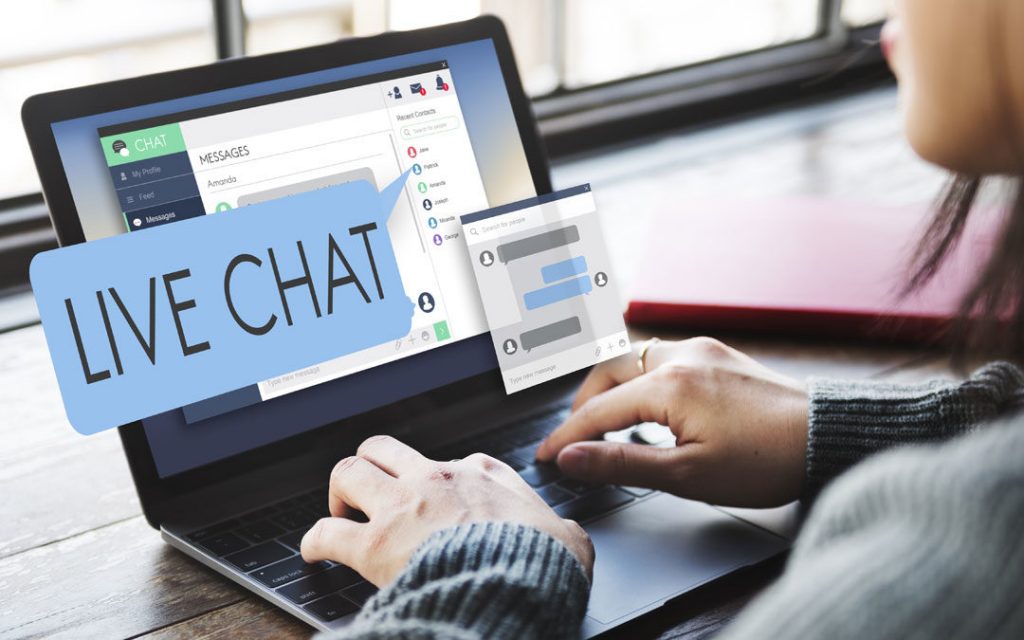 While the initial investment in live chat support may be high, it will pay off in the long run. The first benefit is that live chat allows you to be reachable in a customer's hour of need. This creates trust, which leads to loyalty and future purchases. The second benefit is that customers are more likely to stick with a business that is accessible and helpful. One of the challenges of telephone support and email systems is identifying customer pain points. One of the main reasons for this is that a single team only receives most customer concerns.
Implementation
If you're considering implementing a live chat support service on your website, you'll want to ensure it's suitable for your company. Before getting started, however, you need to set some expectations. For example, you'll need to determine the types of inquiries you typically receive and the average live chat session resolution time. You'll also want to choose your customers' expectations and the best way to accommodate them.
A well-planned live chat strategy will enhance the customer experience and increase conversion rates. However, a poorly trained support team can undermine the benefits of a live chat support service. Since customers often depend on the support team, you must train your agents properly. Training your agents should emphasize empathy and patience, and agents should use phrases that build rapport. You should also set expectations for the number of chats your agents can handle at a time and ensure that they're following best practices.
Monitoring
You can monitor the performance of your live chat support service by using the monitoring dashboard. This dashboard allows you to view key chat metrics such as the number of solved tickets and pending chats. It also lets you know about your agents' workload. This tool can be accessed from Remedy with Smart IT. It helps you to measure how efficiently your live chat support agents are handling the requests from customers. You can even use it to improve your customer service.
With a dedicated productivity management tool like SuperWise, managers can monitor their agents' performance. In addition, supervisors can make notes and view their agents' KPIs, so they know which agents to coach and which ones need to be retrained. In addition, with the software, you can track visitor behavior and conversions to understand your customer base better. This software is compatible with desktops, tablets, Android, and iOS mobile devices. It also automatically routes chats to the most qualified agent.
A live chat support service has many benefits. For a company that values its customer service, it can help save costs by providing a live chat agent. Live chat agents help visitors to a website study the products, purchase process, and delivery. Live chat agents can also offer customers advice just like an offline store staff can. Customers can make a purchase that meets their needs by providing assistance and guidance. Listed below are some advantages of using a live chat support service.
Traditional Support Services
While traditional support services may be limited to phone calls, live chat has many advantages. For one, live chat allows agents to handle more conversations than they could if they only managed discussions. In addition, fewer people are needed to provide quality support, and one agent can handle more chats in less time. A live chat also helps you save time and money by not having to spend time reprogramming clunky support systems.
Live chat supports the customer experience by offering more personalization, allowing agents to answer queries faster. Furthermore, the real-time preview of what a customer typed will enable agents to tailor their answers accordingly. Aside from this, feedback can be easily collected. When a live chat agent interacts with a customer, the customer can rate the quality of the service provided. This information helps the chat agent to connect the dots more effectively.
Convenience
Live chat support service is more convenient than an email or phone calls. With live chat, a customer can immediately talk to a support agent without waiting for a reply. This convenience boosts customer retention. For example, 63 percent of consumers are likely to return to a company that offers live chat support. Not only does this provide instant assistance, but it also allows consumers to multi-task, thereby increasing customer satisfaction.
Another advantage of live chat is its ability to increase market reach. Many businesses are restricted to their local area, so it would be hard to reach customers from out of town for services or purchases. Live chat support service is convenient for companies with a global customer base. Live chat allows customer service agents to send chat requests to international customers. These interactions will enable them to immediately address the concerns of international customers. A live chat support agent can quickly address customer concerns or provide answers to their questions.
Customer Satisfaction
A survey shows sixty percent of customers prefer a prompt reply in under ten minutes. And while speed is critical, quality is more important. In most cases, a response delivered in under a minute beats a fast, unhelpful one. That is why a live chat support service must be responsive. However, despite its ubiquity, customer satisfaction has been affected. A survey reveals that over 50% of customers have had an unsatisfactory live chat experience.
In a study, sixty percent of consumers would rather speak to a live representative than wait on hold for an agent. As a result, a live chat widget is available on the website 24 hours a day. Live chat representatives can walk customers through the customer journey, including the checkout process, confirming their purchase, or directing them to self-service resources. Sixty-one percent of customers younger than 24 would not use a phone number.
For more details: