Construction projects are very complex, and contractors will have to work hard to keep up with everything. This includes timelines, client specifications, tight budgets, quality expectations, permitting, state and local regulations, and more. Being a contractor can be difficult, but some tips can help you to have a better experience in your work.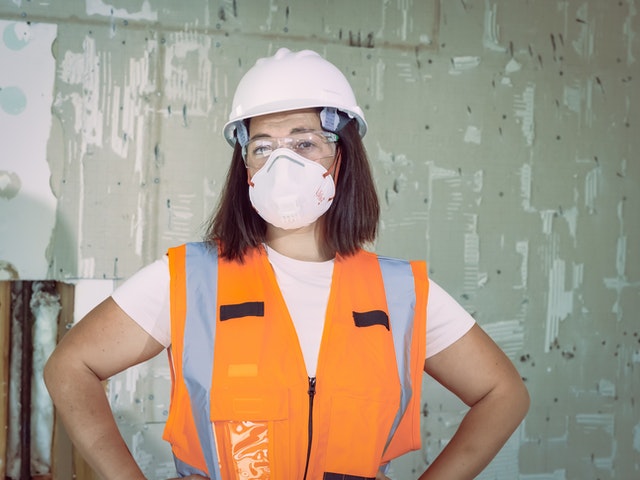 1. Recruiting New People
The best thing that you can do to enhance the job that you are doing is to ensure that you have employed the right people. You never want to pick a random team to do the manual tasks. Picking the best people for the job will help to ensure that the project is done on time, there is no wastage, and you maximize productivity. You will need to work on your recruitment practices to ensure that you are only building a team of people that empowers your business.
2. Working on Budgeting
Some contractors tend to make budgeting less serious than other aspects of the construction process. However, you will want to make sure that you work with your client on the budgeting aspect of the job closely. Sticking to a tight budget will help your client immensely and they will be more likely to recommend you or use you for future projects.
To work on budgeting, work on ways that you can improve your contractor position. Ask yourself if there is a way that you can provide more accurate quotes and if there is any way that you can cut costs when needed. Enabling cost control measures will help to ensure that your customer is happy.
3. Embracing Technology
When it comes to construction, technology is key. There may be something that comes up on the project that needs to be addressed immediately. Or the homeowner may have a last-minute change or question. If you are not in communication this can lead to work slowing down. Embracing technology will help you to be able to communicate with your team in real-time. For example, instant messaging apps can allow for constant communication between you, your employees, and any subcontractors you might have on the job. To find these apps, you can look at the app stores for an app for hauling jobs, or apps for communication.
Another way that technology can help your business is construction management software. This software can help you with invoicing, requisitions, communications, ordering new supplies, new job bids, and more. Just think about never having to go through a mountain of paperwork again.
4. Safety
Safety is one of the most important things when it comes to being a contractor. There are accidents and injuries all the time. There are also the risks of disruptions and failure. One of the best ways to ensure safety is with proper safety training. Safety training can help both you and your employees learn how to stay safe. You will also want to always have construction project insurance in case of accidents. Another great tip is to always make sure that anyone coming into the job site, even the owner, is wearing safety gear. This will help to prevent injuries and any other issues.
5. Managing Subcontractors Efficiently
Subcontractors are an important part of the construction project. However, if you have several different subcontractors working on the project at the same time, things can get confusing. You may have the HVAC subcontractor arguing about wire placement with the electrician, or you may have an issue between your plumber and your roofing contractor. Managing the subcontractors well will reflect on the reputation of your business. You do not want to hire the cheapest contractors available.
You will want to make sure that every contractor you hire is a professional and can work together with the other subcontractors. Ensuring this will help to ensure that the job goes by quickly and smoothly. You can create a process for screening subcontractors by reading what some of their past clients have said about them. Be sure to read thoroughly as you do not want to ever hire the wrong subcontractor.
Taking care of your construction contracting business can be difficult, but armed with the tips above, you can improve it greatly. Consider adding software, and apps, working on safety measures, managing your subcontractors, and working on making the job site safe to ensure that your business is used frequently.